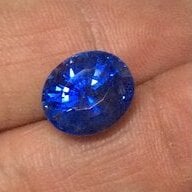 Joined

Dec 15, 2014
Messages

16
I bought one jade from the supplier and I send to make certificate to AIGS.
The result come out Omphacite Jade.
I actually like jadeite and I think many people accept Jadeite Jade for sure.
I want to know that in the market they accept Omphacite Jade or not.
Is price of Omphacite very dfferent frome Jadeite??