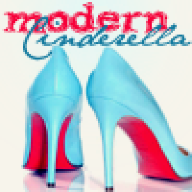 Joined

Nov 25, 2006
Messages

227
do people make up their own etiquette rules at their weddings?

one of my friends and i were out to lunch the other day, and we were discussing her registry. we got on the topic of our mutual friend's (we will call her jane) wedding last summer. my friend asked jane what kind of gift she wanted off her registry, and jane said that a guest should buy a gift that is equivalent to what the bride is paying per person at their wedding. so if jane was spending $70/head, then the guest's gift should be about $70.


i was shocked that our mutual friend jane would say this was etiquette. i didn't think it was etiquette, but rudeness to tell a guest that or to expect guests to spend that amount. jane's registry was completely overpriced, and was shocked/irritated when she received gifts that were not on her registry (she shouldn't have been shocked).

anyway, is jane making up her own rules, or is she correct? or should a guest buy the best quality gift they can afford?

long story short, despite jane's suggestion for a gift around $70 dollars, neither of us received true appreciation for our gifts that were around that amount or from her fine china line. in fact, from us bridesmaids who bought her nice gifts, she doesn't even make efforts to call us anymore.