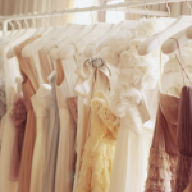 Joined

Aug 10, 2010
Messages

329
Ladies,
I need some advice. I am having second thoughts on my ring and I haven't even been proposed to yet.
I am worried about the inclusions and whether any one else will notice them and this is dampening my excitement about everything.
I dream about it and worry that if anyone saw them I would be mortified
What do you think I should do? Speak up to my darling SO? We went through the whole process together and I know he would want to be happy. The problem is that I absolutely love everything about the stone except for the inclusions.
I wonder whether I should not say anything until perhaps after the proposal a little more down the track but before the actual wedding.
I am so lost :s
Thoughts?