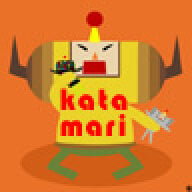 Joined

May 18, 2008
Messages

2,949
FI and I are downright music snobs. Neither of us can tolerate being in places where we don't 100% enjoy the music. For this reason, both of us knew we would have to pass on hiring a band or a DJ for our reception. Instead, we are going to rent a PA and create playlists on a laptop. I know that we can be crowd-pleasing since both of us used to have radio shows in college (ah, college radio) and have made playlists for other parties that went over well. My questions are more about style and theme.
For those of you DIYing music (or having heavy input with your band or DJ), are you trying to theme the music at all, or just playing what you enjoy. As an example, one thing I thought about was using a "Dancing through the Decades" theme where we would play an hour of music from the 60s, an hour from the 70s, etc. Another was to make a musical chronology of our relationship (we have been together for 10 years, so there would be lots of variety).
Also, how are you handling the tempo? I want the reception to be a
party
and not a Jr. High dance. I am entirely inclined to cut out slow songs completely (or limit them to the first hour or two). I don't see our older guests dancing anyways, but I am wondering if younger couples would actually want to slow dance.
Finally, I am fine with my guests making recommendations (I just want veto power
). We hired an MC, but don't want guests to turn her into a jukebox (or think they can). Is anyone using a poll on their website or a question on the response card about musical requests? If so, do any guests seem to care or participate? Wedding tracker allows this option, but I haven't heard it mentioned much on PS.
Edited to correct a formatting issue.