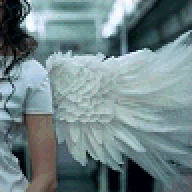 Joined

Jan 20, 2006
Messages

3,786
Hi Dixie!!!
I saw you posted on my thread so I wanted to say hello!! I also saw you were a little frustrated on another thread and just wanted to say hang in there!. You and your BF seem to have a healthy good relationship...so I''m sure it will happen any day now!

I know it''s hard though...specially when you''re not at all involved in *when* or *how* or *what*!.....I think the thread by "the other Jake" sums it up. I''m sure it''s also somewhat har for the boys and I''m sure they get excited and anxious too...but they have a time to count down to! we really just have this excitement mixed in with emotions from not having any control...it just gets overwhelming sometimes!
I just can''t wait for it to finally happen....sometimes I feel like when it does happen it''s going to be more like "FINALLY!". I just can''t wait! not only because I''m madly in love but also because I''m SO sick of people asking!...people at work, friends and family!...it just gets so annoying!

. I also can''t wait because I think that maybe some of the isuues I''ve had with his mom might get better somehow....like maybe then she''ll see me as someone that will become his family rather than just a girlfriend.
How was your Thanksgiving? are you feeling better?. Anyway, just wanted to say hello and send you some good vibes!!

M~