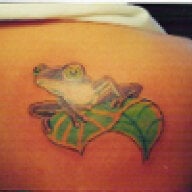 Joined

Dec 12, 2008
Messages

10,614
My parents are taking JD, the kids and I to Disney in Florida in March over our spring break. We've not told the kids yet. I have some questions and thought the well traveled (or at least more-traveled than I w/my three whole plane trips in my life) here would have some advice.
We are driving down and flying out the same day. We're thinking to tell the kids when we get to the airport. That gives them a couple hours to get worked up about flying. Neither JD nor I are seasoned travelers. We have to be calm b/c we don't want the kids to be scared. We will have their kindles for them, gum and candy to suck on for ears. But, what else? I know they can't have their kindles during take off and such. We'll be in a two row group, mom and I at the windows, the kids in the middle and then JD and my dad in the aisle seats. What do we do if they're scared? They're 12 and 9 (it will be Trapper's 9th birthday when we fly out!).
I bought us luggage tags last night (w/a PSers artwork on them!) b/c I thought that would be fun and make them kind of "official". We have no luggage (got tags tho haha!). I'd like to buy some, not super expensive b/c we don't have a lot to spend, but I thought a bag for each of them so they feel like big stuff? JD and I last flew in 2003, and I think we had a carry on and then one bigger one we checked. He and I don't need anything fancy, but we will need something as well. Where should we look? And what do you think we need?
It will be Florida toward the end of March-anyone know what the weather usually is like at that time? Or ideas on what to wear while at the parks? Dad said where we're staying has a washer/dryer so we don't have to pack tons of stuff b/c we can wash it. ("we'll bring some of that washing powder yanno"

)
Any advice on the parks themselves? Do I bring a purse? I usually wear a smallish cross body bag but thought I would look for a smaller one.