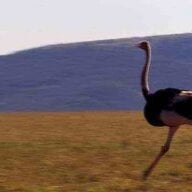 Joined

Nov 12, 2006
Messages

5,471
Well, what a gorgeous sunny Saturday we had here! I had some work to do so thought I''d head out onto the balcony to enjoy the weather while I finished it up. My condo is in a highrise with another highrise close by and we all have balconies and a few people were out. The buildings are close enough that I could chat to my neighbours in the next building if I raised my voice a little.
Soooo... my neighbour across the ''way'' in the other building (on the same floor as me but not the same building) had left the door to his balcony open and I could see him sitting just inside watching tv. And ladies, GUESS what came blaring out of his place?
****!



At first I couldn''t figure out what the weird noises were. ''What is he WATCHING?'' Naive little me thought to myself. But it rapidly became unmistakable.
It was so disgusting! I thought about throwing something across teh way with a note attached ''Yo, Perv! Shut your door!'' But I thought the better of it.
Anyway, that forced me back into the house. Hard to... uh... concentrate.
I hope he doesn''t keep that up (er... sorry) all summer.

GRRRROOOOSSSS!!!! Who DOES that?


I mean, for the most part I don''t care what people do behind (ahem) closed doors, but please! people CLOSE YOUR DOOR!