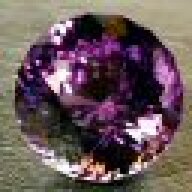 Joined

Feb 12, 2009
Messages

427
Well I didn''t get the job I really thought I was gonna get. I''m getting really discouraged, because I''m 21, my ONLY job experience is vet tech, I''ve been doing it since I was 16. I am a HORRIBLE people person. I just KNOW I''d get fired as a waitress. I don''t want to do retail, because I need to be making $10/hr+ FT to even pay my bills, which my MOTHER is paying right now. Luckily SO and I live at his parent''s house until I can get a job and the rent here is low enough that he can pay it by himself. I can''t stand not being employed!

I don''t know if I''m going to be able to get my foot back into the door as a vet tech, I''m good at what I do, but I haven''t been doing it near as long as others. I don''t know what I''m going to do. I mean, I could work at Starbucks for example, but to me that''s hard to accept.

I HATE MONTGOMERY COUNTY, MARYLAND!!

Dust? I''m about to just give up. At least my diamond arrived today!