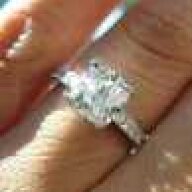 Joined

May 21, 2007
Messages

98
Sorry to re-post, but I think this question would be better served with a poll!

Background:
I've scaled my guest list to approximately 80 guests (expected attendance). Of those guests only 20 or so are our friends in their 20's. I'm looking to host a cocktail hour with open bar followed by a formal seated dinner. I'm also planning on having live musicians to play "background" music throughout the evening. Now, is it necessary to have dancing and a DJ? Most likely, only our friends would dance, with family and older guests hanging around socializing. I'd like to keep this as intimate as possible, but am worried that guests might find it odd to have no dancing.
thoughts? thanks much!