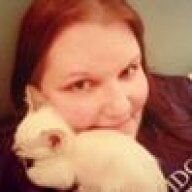 Joined

Aug 4, 2007
Messages

6,770
Not sure if my question makes sense...let me try to explain.
I know that we won''t be able to get *my* ring for a long time yet, but that doesn''t stop me from looking. And recently, someone on PS (can''t remember off the top of my head) posted the Sholdt Fremont solitaire and, even though I am madly in love with the MWM Torchiere, I have become infatuated with the gorgeous naked profile of the Sholdt. So, if you like the profile of one but are drawn to a different element of another ring style (like the intricate detail and fluid elegant style of the Torchiere), how do you choose? Do you just eventually gravitate towards one and just ''know''?
Feels weird to be thinking about cheating on my Torchiere with something else, but check out this amazing profile!