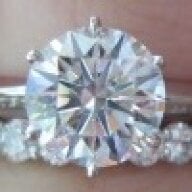 Joined

Jan 29, 2007
Messages

5,497
Here''s the story - I teach piano lessons to one of my friend''s kids - she also has a toddler, the same age as my son, and usually while I teach the older child the 30 minute lesson, she watches the two little ones while they play. I schedule the lessons during my son''s nap time, though, so if they can''t come over and play during the lesson, he naps (DS is a great sleeper).

This week, the older child ran up to the door before my friend & her toddler, and the child announced, "the baby has a stomach virus" just as my friend was bringing him up the walk. I stopped her at the door and asked her if it was true. She said, "maybe ... he''s had a lot of diarrhea ..." So I asked her if they would mind not coming in to play today. There is a playground, a pet store & a kid''s cafe one block from my house, so there were other places she could bring him to kill a half hour, but I DID NOT want him in my house, playing with my son. So, my son stayed napping for the lesson, and didn''t come down to play.

When she came to pick up the older child, we were both very apologetic to each other, and I don''t think there are hard feelings, but it''s bothering me.

I alternate between feeling bad about it and being annoyed at her, for several reasons. First, my friend KNOWS how I feel about playdates if one of the kids is sick. I always cancel if my kid is sick, and I have asked her to let me know if hers are so we can reschedule. It also really bothers me that she obviously wasn''t going to say anything but the older kid blurted it out - she was trying to hide it from me. She has a very lackadaisacal attitude when it comes to her kids'' healthcare - the baby is 2, but already, he has had hand, foot and mouth disease, the nola virus, head lice, stitches, and has had the flu and ear infections so many times that he is basically always on antibiotics. I hate to say it, she just doesn''t watch him that well, and isn''t vigilant about washing his hands, etc. It seems like every time we try to get together, the little one is sick with some exotic disease, but instead of giving me the option to cancel, she was just going to hide it so that she could get them together, because she is bored - I find that totally inconsiderate. Just because she doesn''t care if her kid gets sick, it doesn''t mean that I don''t want to be informed. It''s not like my kid lives in a bubble, but I''m not going to intentionally expose him to the stomach flu!

What would you guys have done? Would you have let your kid play with the kid with stomach flu?