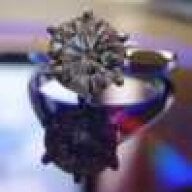 Joined

May 27, 2008
Messages

5,455
I''m about ten pounds over my "happy" weight, when my body looks and feels it''s best. I don''t eat well right now and I haven''t been nearly as active as I could be. I gripe about it all the time but can''t seem to crack down when it comes to food choices or getting off my lazy @$$.

But now it''s come time for dress shopping!! I''m going tomorrow to what is apparently the largest bridal salon in the state where they have over 1000 dresses in stock. I''m thinking I won''t like anything on me, but I''m REALLY REALLY REALLY hoping that this will be the kick in the butt I need to start living healthier.

Did this happen for anyone else?