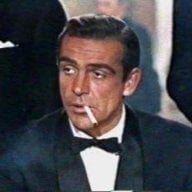 Joined

Nov 20, 2002
Messages

1,441
I got into a gem trivia thread on DCC last week, and I though you guys might enjoy something similar. Here''s one to start with.
It''s no mystery that the vast majority of diamonds end up in the possession of women, even though an even larger majority of them are mined by men. However, a few notable diamonds have been found by women. Which was the largest?
Hint: the most notable stone cut from this rough ended up adorning the hand of perhaps the most famous woman in the world at the time, Jacqueline Kennedey Onassis. At the auction of her possessions held in 1996, it sold for over $2.5 million.