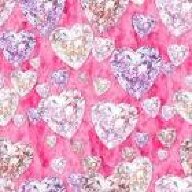 Joined

Apr 26, 2011
Messages

1
Hi guys! im new here, nice to meet you all!! xxxx
I recently bought to diamond rings on ebay, but later found out im only aloud to purchase one! now im stuck!
Since i havent got a clue about diamond rings ect i thought i would ask you guys to help me which one would be the best to buy!
Ive posted the two auctions that ive won below, for you to have a look.
Can you please tell me which ring is better value ect?
Many thanks for your help guys!!
Ive this one is chosen, i will have to get it down sized.
http://cgi.ebay.com/ws/eBayISAPI.dll?ViewItem&_trksid=p4340.l2557&rt=nc&nma=true&item=200599735762&si=c8MPF%252FFCK5b998nAq3q%252FBbr4CWs%253D&viewitem=&sspagename=STRK%3AMEWAX%3AIT#ht_500wt_1156
http://cgi.ebay.com/ws/eBayISAPI.dll?ViewItem&_trksid=p4340.l2557&rt=nc&nma=true&item=190524757394&si=c8MPF%252FFCK5b998nAq3q%252FBbr4CWs%253D&viewitem=&sspagename=STRK%3AMEWNX%3AIT#ht_2188wt_1139