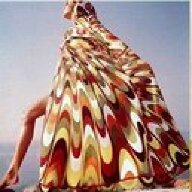 Joined

Mar 29, 2003
Messages

422
Hello! Maybe someone who is more knowlegable about jewelry could help me on this one...
I have been looking for some relatively large diamond hoop earrings, but have had no luck whatsoever (except for the perfect pair at Cartier which are $12.5K).I have seen many smaller hoops, but none in the range of 4-6 cm diameter for the hoop, which is my ideal.

Could anyone recommend a website or jewelry designer or any place that might have something like this? Or perhaps a jeweller who would be willing to custom design something like this?

Thanks so much for any help you could give!