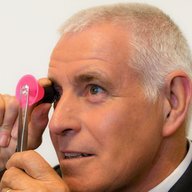 Joined

Aug 15, 2000
Messages

17,434
There have been rumors flying for a month or so that an Aussie company who post here occasionally is in financial difficulty.
http://www.jewellermagazine.com/Article.aspx?id=1175&m=UXdou+8cYB8=
I have been looking and trying (search machine has problems) to see if anyone has bought it up on Pricescope, and not seen anything? So thought I best make a post, even though I prefer to avoid anything that might be seen as slinging mud. But there have been many reports of consumers waiting months for diamonds and refunds also taking a very long time. An on-line advertsing company has initiated a liquidation or bankruptcy proceeding for a few hundred $k.
Perhaps some readers here know more than I do?
Personally I have found this company to be a fair competitor and I have been on good terms with one of the Directors who has often scanned stones that are too large for my Helium scanner.