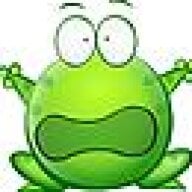 Joined

Feb 17, 2007
Messages

60
This is a question from one of my best friend who is going to be a bridesmaid :
I know most tradition etiquette calls for the bridal party being responsible for playing their travels, accommodations to a wedding -- however my question is what if the bride and groom wants the bridal party to stay at their hotel ??? The price/ nite at their hotel is about $450 !!! The bride is saying that they will be paying for the air-fare but will not pay for any accommodations

My friend is thinking it would be cheaper if they just BOOK the whole thing as a package and stay at a hotel close to the wedding reception site .... they had a discussion with the bride and groom and seems like they are insisting that they "PREFER" the bridal party in their hotel ??! Given that there is only 2 bridesmaid -- this means that they will have to shell out about $1125 each for a 5 day stay (just hotel) -- versus a package(including air) from expedia of $700 each for the same 5 days

I feel sad for her, but I do not know how to reply to her cuz it''s true that BM are supposed to pay for everything including travel, accommodation, dress + accessories -- but on the other hand it''s kind of unreasonable (in my opinion) to ask ur bridal group to stay in ur hotel when u are not paying for it?