I was not into pearls until I saw the pearls in this forum. Since then, I am so hooked!!
I love to design and make my own jewelry, so here are some of the jewelries I put into action
The loose pearls are from PP and the topaz from Doug.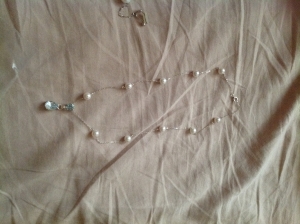 This long necklace can be changed into a shorter necklace and a bracelet.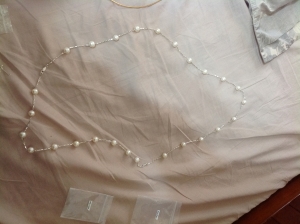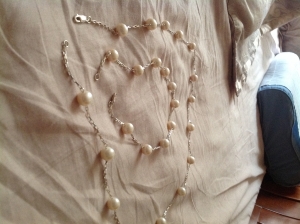 I am think of using 2 white SS pearl to replace the golden one in the middle, what do you think~?