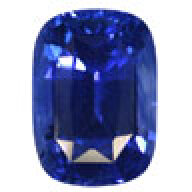 Joined

Apr 5, 2006
Messages

194
While I think most people here value a good cut, do you think a designer cut gemstone is worth it?

When I say a designer cut (I don''t mean anything in particular like concave or any special cutting technique), I mean something cut by a professional cutter like a Richard Homer, John Dyer, etc... where they pay attention to every detail of the cut.

Pros - Designer cut:
+ Quality of cut
+ Uniqueness
+ It''s fun to know who cut the stone too -- kind of like knowing an artist who made a painting.

Cons - Designer cut:
- Price (it will always cost more, because designer time is worth more than a factory-worker''s time)
- Smaller selection

Regular Cutting Pros(+) and Cons(-):
+ Lower price
+ Availability - most gems are regular cut
- Overall Cut quality (lower quality polish, angle meets, etc..)

If you had the choice, which would you buy?