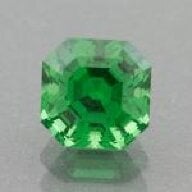 Joined

Mar 25, 2009
Messages

298
Hello gemaholics and other gem enthusiasts.
From time to time there has been reference to various treatment processes placed on the red, purple-red, brownish-red and pinkish-red Tourmalines from Nigeria. I was recently tasked by a major east coast gemstone firm to heat-treat some of their Tourmaline collection that they had faceted in 2002. They acquired the rough from Nigerians who traveled with it to New York city, and then arranged to have it faceted in Bangkok with their contract cutter there. I do not own these, and they are not for sale as far as I know.
The heating process is where the gem is placed inside a ceramic crucible that has been filled with casting investment powder. The powder is used as a heat sink to reduce the possibility of thermal shock. I performed the heat treatment over several days as we wanted to be certain that the stone was not damaged due to heating or cooling too quickly. The heating sessions took place over roughly a 1/2 day each. About 4 hours to ramp up, holding for 30 minutes and about 3 hours to ramp down.
The stats:
6.54ct previously untreated Nigerian Tourmaline
11.2 x 11.2 x 7.5mm
Heating to 400*C - no change
Heating to 425*C - no discernible change
Shown below: Heating to 450*C - no discernible change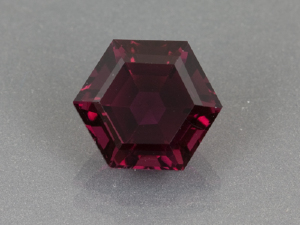 Shown below: Heating to 475*C - a slight lightening of tone and a very slight alteration of hue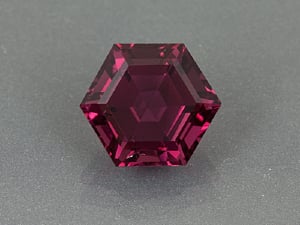 Shown below: Heating to 500*C - a confirmed change, with lightening of tone, alteration of hue as well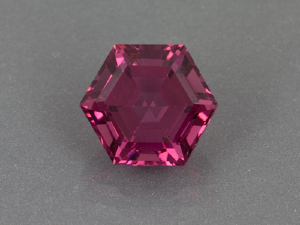 The owners may ask me to take the heating another step, and if so, I will do a follow-up report as to how it turns out.
*even though I have the capability to perform such heat treatments, as a general rule, I am not in favor of them as I would rather have my gems be in their most pristine condition. I hope someone finds this information useful.