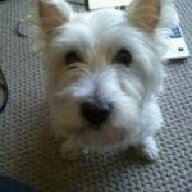 Joined

Mar 3, 2009
Messages

351
Hi Ladies,
I just wanted to delurk and reintroduce myself. I was a LIW before, my old SN was TheOptimist. A quick recap for those that remember me from before. After two years, I ended that relationship back in September. Things just weren''t right. He didn''t want to move in togethre or get married or progress our relationship in any way. I didn''t want to force someone to change their wants to match mine, so I ended things so that we could both be happy. After that relationship ended I dated a few people, I actually haven''t really dated, except for my ex-husband (we were high school sweethearts) and my ex. Anyways, I had only ever been with 2 people (in 11 years) so it was hard on my own for a bit. Very interesting at times, sometimes it was fun, and sometimes it was sad. But it was for the best and I feel like I learned alot.
During this time, I met my current BF. We were just casual friends at first. But one night we were both out and our friends decided to ditch us so we spent the rest of the night just talking. We really connected. He went away for the holidays and we talked multiples a day, everyday...and I HATE talking on the phone, but I loved talking to him. We have been together almost everyday since he got back. And even though it hasn''t been that long of a time we have no doubts about spending out lives together. This summer he is planning on moving in with me. It''s the first time that I haven''t questioned anything in the relationship. I feel like I''ve known him forever. He has told his family about his intentions, I''m supposed to be going to meet them this Spring/Summer. I think I''ve been fortunate enough to find someone that is at the same point in their lives as me, which is the first time. He has a career, his own life, he''s a whole person without me. And I am the same. But we add to each other''s lives and that''s what so great. We are both in our late twenties and we would like to start a family sooner than later, so I''m guessing an engagement is probably within the year. BF has said he would like it to be sooner than later.
Anyways, that''s my recap and update. Oh and I changed my SN for the new start and hopefully something better

! Just wanted to say hi again and I''m glad to be back!