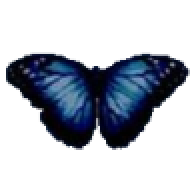 Joined

Mar 2, 2009
Messages

311
Hi everyone! I''ve decided that I''d love to actually meet everyone here instead of just reading all your posts!
I met my boyfriend in my very first class at college. I was dating another guy at the time, whom I broke up with shortly thereafter because I realized that we had nowhere near the chemistry that I had with this new guy. I had a huge crush on the new guy for awhile, but was completely oblivious to the fact that he liked me too (despite the fact that he asked me out a few times... I''m really not sure how I missed it!)
Anyway, we finally got together January 2006, and we''ve been together since! He graduated in December and is doing his Master''s, and I''ll graduate next December. We''ve recently been talking more and more about engagements and marriage, (granted, I''ve been thinking about it for like two years at this point...

) and last weekend he took me ring shopping!
He''s said that he''s ready to get engaged, but he''s got to work on saving money... from what he''s said, I''m hoping for a proposal before I graduate!
I guess partly I''m joining because I can share my excitement here! It seems like all of my friends fall into two camps:
1. Already engaged and jumping right into marriage at 21 or 22, and thinking we''re insane to be dating already for three years, and still planning to put marriage off for another three!
2. Thinking we''re absolutely insane for talking about getting engaged when we''re 21/22! I have a few friends in long-term relationships, but they''re still not really thinking about the next step.
So... that''s my story. I just want some place to be excited and talk about sparkly things with other people who understand my obsession (with our lovely SOs and diamonds both)!