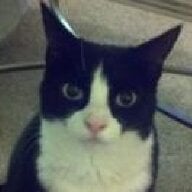 Joined

Aug 8, 2005
Messages

40,225
My health has been terrible over the last three months. I have missed a significant amount of work. And it is just opening up my eyes.

This job was everything I wanted. But I can't do it. Physically I can't.

So... I think I may have to go on long term disability and while I am doing that... get training (on line) for a new career.

Can you guys help me think outside the box?

I need something where I am largely my own boss. But I have clients I work for. Where I can work from home part of the time (two days a week) and go into the office 3 days a week.

I'm scared. And just... beaten down. I need to do things differently cause what I am doing isn't working.