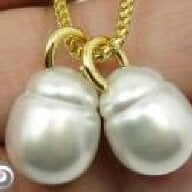 Joined

Jan 20, 2005
Messages

11,879
and to piggyback off my own thread:
http://www.huffingtonpost.com/ann-pettifor/wall-st---get-their-claws_b_166133.html
Debtonation!
The Fed and Treasury need to make a fresh start -- by bailing out debtors: homeowners, companies, local governments and individuals.
How to do this? In some cases debts will have to be written off. The fact that debts cannot be repaid will have to be faced. That is why we have bankruptcy laws.
But in many cases debtors -- good, productive companies and government departments that employ people, pay wages, grow the food we need, the goods we want, and provide vital services -- can be helped by dramatically lowering the cost of their debt.
This can be achieved by lowering interest rates -- across the board. Rates for short-term loans, long-term loans, safe loans and risky loans.
But most rates are fixed by Wall Street and other creditors -- not by the Fed.
If the Fed were to take control and bring these interest rates down -- and it has various ''technical'' instruments for doing this including Quantitative Easing (buying up long-term Treasury bonds) -- then the productive economy could still be bailed out before deflation makes things much worse. But time is running out.
Right now the Fed is treating Wall Street with kid gloves. Allowing creditors to exercise their ferocious power. The power to fix -- and raise interest rates across the board -- when the United States is facing its biggest-ever debt crisis -and companies and individuals are bankrupted.
Wall Street in the meantime is bailed out.
-------------
the basic thrust is that "While Wall Street laps up taxpayer funds it continues to dig its claws into the body of the real economy. The Treasury seems in danger of pandering to the beast, rather than protecting the vulnerable -- those companies where real wealth is created." in order to protect real wealth creation, control of interest must be taken away from wall street.
mz