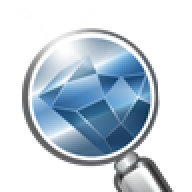 Joined

Dec 31, 1999
Messages

8,266
De Beers has been successful in their big marketing initiatives such as "A Diamond Is Forever", 3-Stone jewelry (for past present and future).
On this show De Beers launched a new marketing campaign: The Right-Hand Ring.
While women' left hands already have engagement, anniversary, and/or three stone rings, their right hands are shamelessly free of diamonds!


The new campaign will promote right-hand diamond rings as symbol of women independence. "Your left hand represents love and commitment; your right hand stands for self-expression and independence."
Well, "self expression and independence" represent $5.2 billion market. De Beers will lead world wide promotional campaign and offers promotional materials to jewelers from posters to CDs.
Right-hand diamond rings will be in modern vintage, floral, contemporary and romantic styles.
Women of the world, be ready to raise your right hands when De Beers will ask you to.

This is De Beers Diamond Promotion Service (DPS) pavilion at the show.