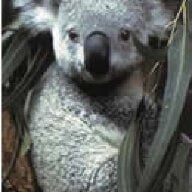 Joined

Mar 1, 2002
Messages

570
An article that appeared in Business day, that may be of interest to forum regulars
The Antwerp High Diamond Council expressed outrage on Wednesday at De Beers'' decision to cut the number of sightholders in Antwerp by a third under its new supplier of choice policy, said a report by Business Day.
"We are angry. We do not accept it," Peter Meeus, managing director of Belgium''s High Diamond Council (HRD), said at the Antwerp Diamond Awards 2003 ceremony, according to the report.
"If Antwerp subscribes to the new supplier of choice strategy of De Beers, it may expect from De Beers a commitment for a new role of Antwerp as well.
"Next week, the HRD will receive in Antwerp a top-level delegation from De Beers to discuss these matters as can be expected between partners," he said at the function.
Several people serving on the HRD board could lose their sights from January 2004, once the "transitional" period comes to an end, the report said.
Belgium, New York and Tel Aviv are believed to be among the diamond centres that were hardest hit by De Beers'' new policy, it said.
The European Commission has given the policy a letter of approval, allowing De Beers to review its customer base every two years, it said.
India is understood to have the largest amount of newcomers on De Beers'' new client list.
In South Africa, at least three companies are believed to have been informed they will be removed from the list, the report said.
Though the ombudsman required by the European Commission as part of its approval of the De Beers strategy has been selected, he still has to be formally announced at the end of this month, it said.
This has not prevented several companies that have been removed as sight-holders from beginning to apply pressure to be reinstated, the report said.
The SA Diamond Board told Business Day that it was monitoring very closely De Beers'' repositioning and restructuring nationally and internationally.
However, it said that supplier of choice was a private matter for the company and its sight-holders. The board said the matter did not affect the SA diamond sector directly.
"It is too early to judge what is going to happen," said Abbey Chikane, chairman of the SA Diamond Board.
"De Beers is going through certain restructuring, but we also as government are going through the restructuring of the diamond industry," Chikane told Business Day.
"These are two separate causes all together. And largely because of that we are just monitoring with keen interest these developments and I would like to see how they are going to impact on the transformation of the diamond industry in SA and in the region at large."
Jun 13 2003 06:10:22

00AM Emma Muller Business Day 1st Edition
Wayne
Melbourne Diamond Exchange ltd