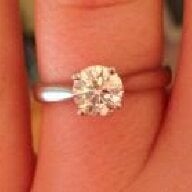 Joined

Dec 13, 2009
Messages

936
I'm working on getting myself back into shape and losing some weight. Last summer I lost about 20 or so pounds by counting calories and working out every single day. Unfortunately, I had an extremely tough and busy school year last year and was unable to keep up with counting my calories and exercising due to my workload. So, I have gained about 15lb of it back. I have been working out for a couple weeks now and watching what I eat.

However, I have found that this time around my motivation is just not as high as it was last summer. During these few weeks, I have always taken one day off from exercising. Usually it's the one day out of the week that I am extremely busy with work and I simply don't have the motivation to work all day and then go work out.

So, I guess I'm wondering if it is important to have a day off each week? Or do I need to motivate myself more and exercise every day of the week like I did last summer?