I am seriously considering placing my 0.9 carat round solitaire into this ring. I currently have the stone on a platinum comfort fit band. While it is beautiful, my fiance and I did not like the look of the solitaire with wedding bands. The stone sits very low, and the bands looked very blah and will not sit flush.
Here is my current ring and the new ring we are looking at.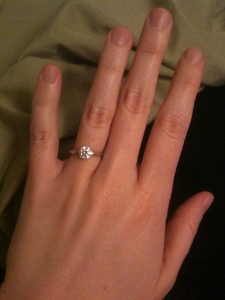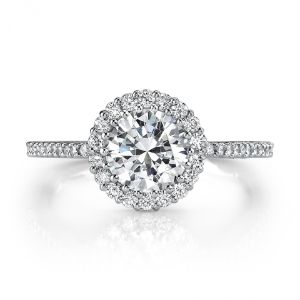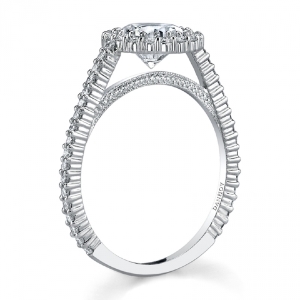 I think this will really enhance my center stone.
I'm cautious of my job. I am an optometrist, so I wash my hands quite a bit (why platinum is maybe better than white gold). I also prefer something that doesn't stick up too high (this setting is pretty flat on top.) Don't want to poke any eyes out. I also have small hands with a size 4 finger.
Any reviews or comments about this setting? Or even anyone with a similar setting or halo? I would love some input!
Thanks!