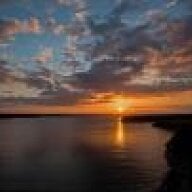 Joined

Jul 18, 2007
Messages

6,105
Date:

3/5/2009 9:42:28 AM

Author:

EBree

Date: 3/5/2009 9:26:56 AM
Author: beebrisk

LOL...''fringe''!.

Actual demographics:

600 stations.

19.5 million listeners per week

25-54 year old males make up 60% of the listeners. 40% are women.

Majority have college degrees and Average household income is $10,000 over the median at $50k.

Yeah, real ''fringy''.

You keep bringing up the number of listeners as if they represent an army. He''s an

entertainer

. How many of those 19.5 million would stand behind all of his loud, obnoxious ideas?

He doesn''t represent the more moderate Republicans, and this will bite both him and the RP in the @ss. Haven''t we seen this before?
The more ''moderate'' Republicans are why Barack is in the WH. If we had actual leadership -- not a bunch of panty-waists -- your guy would be in Chicago right now, organiziing his sock drawer . . er, his community.