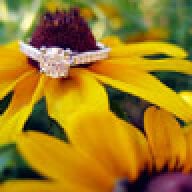 Joined

Nov 29, 2008
Messages

311
I was looking at RB diamonds on the James Allen website tonight. I narrowed my search to show only diamonds with the H&A cut and the Ideal cut. I noticed something interesting. Whenever I would look at the GIA report of a diamond that James Allen called "Ideal", the report specificially said that the cut grade was "Very Good."

Am I missing something here? I thought that ideal was better than very good, and that they were 2 different things.

Am I wrong? If someone could offer an explanation that would be fantastic!

Thank you!