Hi everybody. I would like to discuss about the (super) ideal cut. As I learned on the internet, there were many websites listed the data of super ideal cut. Some of them were very detail (for example, with the Crown height %) and some were not.
Recently I leaned about the diamond proportion and found a website created by HRD lab could calculate if the proportion of a diamond is excellent. Here it is:
I used two diamond to do the test.
Diamond A get a 1.2 HCA score and the data are fit for the ideal cut.
diamond A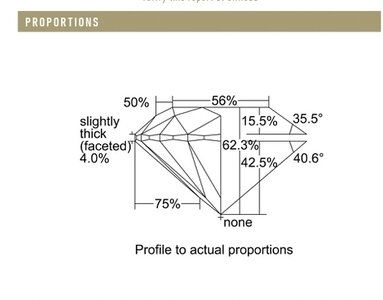 Diamond B get over 5 HCA score and the data are not fit for the idea cut.
diamond B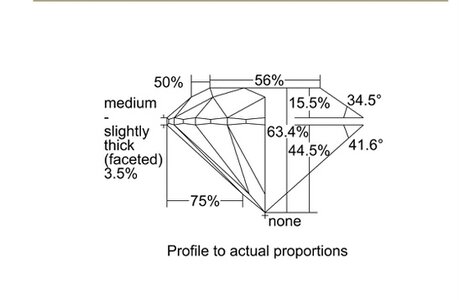 But interesting thing is that the proportion of diamond A is only very good (I found out that it is because the Pavilion depth % is not deep enough) but the proportion of diamond B is excellent even though it doesn't fall into the ideal cut.
Just base on the data, would it be possible that diamond B is more excellent although it has a bad HCA score and not very good data. It has a excellent proportion?