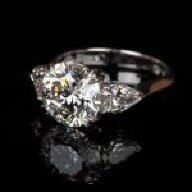 Joined

Feb 18, 2013
Messages

570
Hi all!
I am planning to reset my e-ring diamond into a solitaire. I came up with an idea that I like and reached out to vendors for a quote. I want the ring to be less "petal-like" from my drawings and have gathered my thoughts on that, but hopefully this will give you an idea on the style of the ring. It would be a plain shank, cathedral solitaire with 4 claw prongs.
So, the big question…who should I go with to make this ring? I am highly considering Steven Kirsch and LAD/CVB at this point. I am confident both can make the ring. Steven made my current ring and I do really love his work (prongs, quality, etc.). While the style of ring isn't necessarily the standard work he does, he sent me an example of a ring he did with similar attributes. My current ring he did has held up very well and it seems like the platinum is more resilient to scratching than my BE CAD ring. Not sure if that is because it is handforged or the platinum mix. If I go with him, I certainly run the risk of not liking the ring as I won't see a CAD or anything, but it also could turn out amazing. While I haven't worked with Caysie before, I know her rings have made many happy PSers! I would be able to see the CAD and make changes if I don't like it. On the LAD website, there is a ring called the Jena that has very similar attributes to the ring I want. Obviously the cost is substantially less with LAD/CVB vs. Steven too.
I would love to hear your opinions on who I should go with for the ring style I want? I keep going back and forth and I am hoping I can get some feedback that can help me make this decision! Thank you!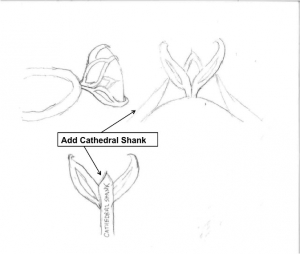 Inspiration Rings