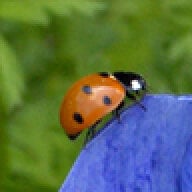 Joined

Jul 26, 2004
Messages

1,757
After hearing several reccomendations for wearing ballroom dance shoes, I thought I would look into it. I am, afterall, having a swing band at the wedding! Plus, I have terrible feet and need something uber-comfortable if I am going to be wearing them for 8-10 hours!
I went to WorldTone dance shoes in NY, but despite the fact that they were very friendly and helpful, I didn''t find anything that would work. I kept looking online and I eventually found a
place
(seems to be web-exclusive) that makes custom dance shoes. They had a ton of options and I saw one shoe I really liked. But this was a few months ago, and when I went back, I couldn''t find it among their custom shoe selection on a new website. I emailed them, and let me just say, their customer service has so far been unbelievable. A man called me that night (Friday at 8:00 PM, mind you) and let me know that he was researching the shoe and would let me know about it as soon as possible. He called me back Monday and told me that not only had he found the manufacturer, but that the shoe would be posted on the website and available for purchase within a few hours. Wow! So I think I am going to order this shoe, but with a 2" cuban heel and a street sole. Problem is, I have to decide on the materials/colors. Feel like helping?
Here''s the shoe. I can get it in all one material/color or in two...