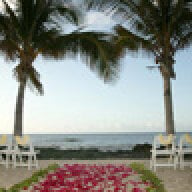 Joined

Nov 30, 2005
Messages

2,216
All this talk about bigger diamond versus more money for the wedding has made me curious about something. Reading the different threads it seems like a lot of people are planning on paying for the wedding themselves. Even members in their 20''s talk about how their parents might pitch in a little. Some women are hesitant to bring it up to their parents.

Don''t parents just assume that they''ll be paying for at least some if not all of their daughter''s wedding? Is this a cultural thing? For instance my sister was 38 when she married her husband who was 52(?), and they both have successful professional careers. Yet there was never any question that our parents would pay for the wedding and the post-parties.

Is this no longer the norm?