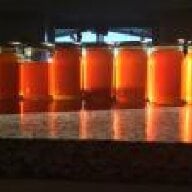 Joined

Apr 15, 2015
Messages

272
I have an oval cut e-ring that we bought 20 years ago from a set that our jeweler bought estate. We saw it in the original setting and it looked pretty old. The diamond has an open culet, which we were told at the time is common in antique stones.

Fast forward, and just out of curiosity I started researching the history of various cuts, but I can't find much on ovals. Maybe you guys can help me out? All I've found says the oval was invented in 1960, but I have a hard time wrapping my head around there being no oval cut stones before then. Would they have cut an oval with an open culet in the 60's? When did open culets stop being cut routinely? If it matters it also has a faceted girdle.

Since Pricescope is on the forefront of jewelry education, hopefully you can point me in the right direction?