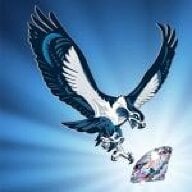 Joined

Apr 8, 2014
Messages

1,229
Amongst the hub-bub of the Blue/Black or Gold/White dress last year and the gymnastics of adobe filters and computer monitors, it started me thinking about the way we define colors. The age old question - is what I see as yellow, what you see as yellow, etc.
I just came across this article, though it is nearly a year old.
Is it possible we only recently became aware of, could see, or had a name for the color "Blue"?
http://www.dailymail.co.uk/sciencet...rceive-colour-didn-t-word-say-scientists.html
This is fascinating to me.
I wonder how this applies to our perusal of diamonds and their 'color?'
The nature vs. nurture debate plays big into this one, I think. The study with the colored squares in a circle really intrigues me.
Am I just geeking out on this for no reason, or are you with me?