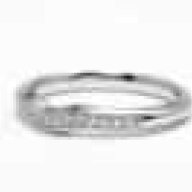 Joined

Aug 19, 2007
Messages

200
So I''m looking around at the H&A branded stones on a vendors website and noticing that many have a crown angle of 34.8 degrees.
Then I look at AGA''s cut
chart
and seeing that 34.8 would qualify itself as 1B. Now I do know that it''s the combination of the geometry that matters, but wouldn''t it be ideal to have all 1A classifications? What if there is a 1B is it a big deal to classify the stone as H&A ideal? I don''t know if I''m making any sense.