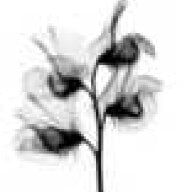 Joined

Oct 22, 2005
Messages

1,747
I recently took a position with a startup company close to my apartment, but I truely do not enjoy it. Everyone''s nice and everything but I just don''t feel that I''m a good fit for the position and I don''t feel that the company is right for me.

I am looking to apply for jobs elsewhere, and I''ve actually found one that sounds interesting, but I am not sure what experience from this position I should include on my resume. I''ve only been working there since November, but I can tell it''s just not for me.

Do I address this in my cover letter? Is this experience anything that I should include in a resume, or should it be left off? It''s not significant experience, yet when I interview they will likely ask what I''ve done since Sept (when I moved to michigan).

What do you guys think.

PS--I''ll be on alot today...home sick with what feels like strep throat. I hope it''s not.