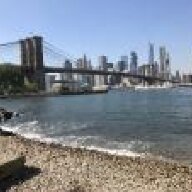 Joined

Aug 6, 2016
Messages

113
Ok, Before pricescope I have looked for any diamond except this one, it have been D color it have been radiant cut, and also not exelent cut..
After some weeks with you guys my perfect diamond is a completely different story and I think maybe I have found the one now..
I feel like I have followed a lot of your tips and I'm really grateful for it!
But if you can explain to me what it will really say that I went from F to H in color? I'm a little scared for the diamond to have a tint, but in reality do my girl could ever gonna see that it is an H instead of F? (She have never seen a diamond bigger than 0.6 ct) This stone is a 2 carat.
And I also have gone from si2 to vs1, when it is vs1 stone, do I need to be scared about the inclusion is all in the same spot or is it eyeclean 100%
The table is 54% can you also give me pros & cons for a small table?