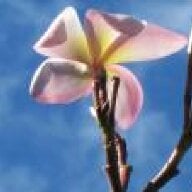 Joined

Jul 27, 2010
Messages

891
Here's the sitch:

BF works a lot. Aside from his full time job which he's held for over/around 5 years, he also works at home as an "employee" of his father (recording studio), and on top of all of that, he has a band which he's very focused on getting somewhere.
He currently lives at home, where he pays rent. Employee is in quotes because he doesn't get paid fairly and nonetheless has to pay his father anyway.

I asked him a few days ago how long he sees this going on... he responded that he's afraid that it'll go on for a VERY long while if something doesn't change.

BF is 25. He's young, but when I think about how I'd like my life to be at 25, I'd definitely want to be living on my own in not my parent's house.
I'm really in no rush to "seal the deal" and get engaged/married any time soon, but I know that he sees his future with me. I've also made it very clear that I'm not moving into his father's house.

He's incredibly responsible and I understand that he doesn't want to leave his father "high and dry," but I can't imagine him truly having a life of his own while he's under his roof.

Okay, so the point of sharing all of this with you is that I need some new ideas. In the past few years, I've tried sending him links to audio engineering/recording jobs and affordable apartments. At first he was responsive, but it doesn't seem like he has any incentive to change.
What can I do/what can be done?