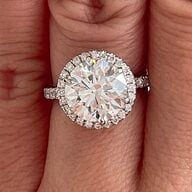 Joined

Feb 12, 2011
Messages

616
My youngest brother wedding in 2016.
My Sister-in-law wedding dress isn't traditional wedding dress, not my cup of tea at all, but it suits her and her personality, it is HER wedding dress... you know what I mean? When you see something and you remind that piece to certain person/yourself.... everything about that dress is Her, her name is written all over it kind of thing.
I wanted to post my own but I haven't login in fb and forgot my fb password and I'm too lazy to search the file in my DH computer.