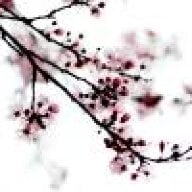 Joined

Jan 20, 2011
Messages

311
I've been watching this show since it first started and I find myself falling more and more in love with it. I don't know what it is but I think it's one of the smartest shows on TV. I love that they don't shy away from making political references that cover topics that are relatively unknown by many Americans (issues w/ the World Bank/IMF/Free Trade, etc. etc) and they do it while being so nerdy and dorky.
Besides Arrested Development or Curb Your Enthusiasm, I have not found another show like this one... although 30 Rock is pretty good. But I could still watch the same Community show more than once and catch things that I missed the first time I watched it. Anyone else love it as much as I do ?
BTW, I think that they have the best theme song and I always want to do a little jig when I hear it. Check it out over here, you're not going to be able to stand still:
http://www.youtube.com/watch?v=qEGbjR1Y9Qo
I watch some reality TV but afterward it just makes my feel jumbled up, I don't actually feel good or relaxed after watching. I just sit there w/ a FTW look on my face


but when I watch Community I have a pretty decent mental break and take myself less seriously afterward.
What are your favorite shows that help you de-stress and have a give you a good mental break?