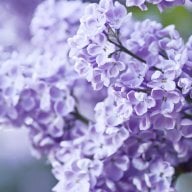 Joined

Aug 31, 2005
Messages

9,490
FH and I are about to bite the bullet and order a 3mm comfort fit platinum band (to have diamonds burnished into). The problem is, I'm not sure which size I should order.
My e-ring is a size 6, 2-2.5mm (2.5 at the bottom, tapers to 2mm) and I find that in regular to cold weather, it's loose. In warm weather, it's snug but not uncomfortable.
I've heard that comfort fit bands fit differently and to order a half size smaller than you normally wear. But with two rings on a finger, I'd assume you'd need to go bigger so as not to squeeze the skin, making your e-ring too small. Then again, I have no idea what I'm talking about.
I guess what I'm trying to say is this: In your opinions, should I order a 5.5 or a 6? Are your wedding bands the same size as your e-ring? I'd be wearing my wedding band first, with my e-ring on top.
To those with comfort fit: is it true to size, or a bit large?
So confused. Sorry if what I said above makes no sense. With questions, I'll try to clarify! Thanks in advance.