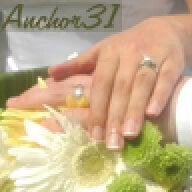 Joined

Oct 18, 2005
Messages

7,074
I''m sorry if this post contains TMI, I''ll try to keep this as "clean" as possible...

I went to the doctor''s today to have my annual PAP test redone because the first one didn''t have enough cells on it for a good analysis. My doctor told me my cervix has an anomalous appearance and she wants me to go to the OBGYN to have a colposcopy to check it out. She''s not exactly worried because I''m not "at risk" for cervix cancer (21, one partner who''s never had unprotected relations, and we''ve since decided to wait until marriage), but she just wants to make sure.
Has anyone had a colposcopy? What should I do/expect? Is it the same thing as a PAP test?
I told my mom I wasn''t worried, but I can''t help wondering...

I could use some PS fairy dust, I guess! Thanks all.