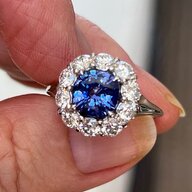 Joined

Aug 18, 2013
Messages

6,406
We're currently having our house painted and so far it's just prep. But color will start to go on on Thursday and I'm in a quandary. My roof is a combo of gray and brown tiles that comes out a very natural looking greige color. The house is going the yellow in the attached photo and the front door will be aubergine - also in the photo. The windows and their trim are white. So here's my problem:
What color should I paint the hand rails leading up to the front door? I've thought of chocolate, but it's too close in color to the door. Black would be way too heavy. Cream will clash with the windows, so that leaves me with white.
Any other ideas would be warmly welcomed!