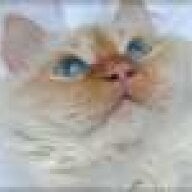 Joined

Mar 30, 2009
Messages

326
I have barely started planning (just researching a bunch online) and am already going crazy.
Here are my questions.

Anyone know of a good receptions and ceremony site in Ma for a reasonable amount of money you would suggest?

Second,
We originally were planning a June wedding because I love the colors of the flowers in spring/summer. However, because I'm getting all stressed out by this wedding planning thing (wish I could afford a planner), we are moving it a few months to Sept-ish 2012. Can I still do spring colored flowers in the fall? I don't like fall colors. I keep thinking of Thanksgiving, with pumkins and squash colors (deeps reds, oranges, greens). I think I want to keep to the blues and pinks. I'm having internal turmoil. Like, if I added gold to the colors in June, I would love it, but I think gold in Sept is too fall and then I hate it. It's probably just me, but I think I need some support and encouragement. Help!