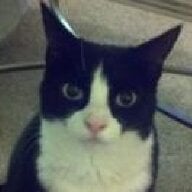 Joined

Aug 8, 2005
Messages

40,225
Disclaimer: Do this somewhere private.

This works for me. I don''t know why. But clucking and screaming like a deranged chicken in private (my car on my lunch break... in the house when alone) really helps me when I''m LOSING it from stress.

Yes. I''m serious.

Free viewing in my car in 5 minutes if you can figure out where I work : ).

What crazy thing works for you?