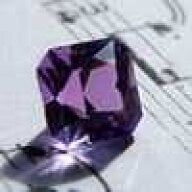 Joined

Oct 28, 2007
Messages

2,660
Kunzite|1367938870|3441968 said:

Octavia, I used to live in your area and a good friend of mine has been using that diaper service for over a year and loves it. She wanted to do cloth but was much like your DH and didn't want to do any poop laundry. I can't say I get it, but it works for them. As for water usage, we lived north of the city so our rates were likely very different, but with our HE machine our water bill increased about $3 a month when we added in diapers and baby clothes. When we called daycares in the area all of them were okay with cloth diapers, every one of them. That said, we used all pocket diapers with snaps and they still managed to get it wrong sometimes! O would come home with the fleece sticking up out of the back of his pants, only partially snapped, snapped on the largest waist setting, etc

Changing diapers was the task the infant room ladies would outsource to helpers when they'd get busy. The other thing (and I'm not sure if this was a state policy or daycare policy) was that they were required to change cloth diapers every hour instead of every two hours. Since we were using a stay-dry diaper we were able to convince them to do 2 hours.
Kunzite , THANK YOU!!!! This is so helpful. I didn't realize you used to live around here. I'm not surprised that the daycares you looked into are fine with cloth, I think it's a pretty popular choice around here, though I guess you never really know until you ask, right? But changing once an hour seems a little excessive -- I'll make sure to ask what the policy is on that if they don't volunteer it right away. What is a stay-dry diaper? The daycare we're mainly considering is directly across the street from where I work, and if we like it when we take a tour, it will be so convenient for me to be able to run over at lunchtime to feed the baby...so I'm crossing my fingers it works out. Our washing machine isn't HE, but it's still nice to hear an actual number on water usage. We pay just about as much for sewer as we do for water, so whatever the additional water cost is, basically doubles in the bill we get. I guess we're going to be paying one way or another, regardless of what kind of diapers we choose, but I'm just trying to figure out what strikes the best balance between money and time. I think I'm really leaning toward using the service for the first couple months and then deciding whether to stick with it or to wash at home.