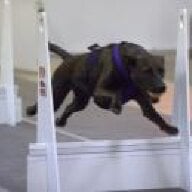 Joined

Dec 25, 2009
Messages

682
Today is our weekly cleaning day. I do most of the cleaning and I do the every day tidy-up...I delegate the jobs I don't like to my SO.
For example, I HATE unloading the dishwasher. I don't even know why. In any case, it has become SO's job. He's also good at cleaning the bathroom so he gets that job too.

How do you and your SO split up household chores?