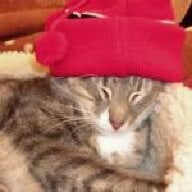 Joined

Aug 14, 2009
Messages

26,637
Can one of our tradespeople elaborate on how clarity grading is done - specifically, does someone, at some point in the process, eyeball the stone to judge if the through-the-loupe grading is reasonable/accurate/acceptable?

The labs' websites make it very clear that all grading is done with a 10x loupe, and that all potential grade assignments - Very Very Slightly, Slightly Included, etc. are defined by visibility through a 10x loupe. We know that what is seen through the loupe does not necessarily correlate to visibility w/ the naked eye - 'good' vs 'bad' SIs. But I have also read on PS that a stone with an inclusion under the table might be given a lower clarity grade than another stone with that same inclusion off to the side under the crown, which seems to imply that real-world visibility does have a part in the grading procedure?

Would appreciate some insight into this.